CrossFit Sleddogs Online-Programming and Remote-Coaching
Lieber Sleddog und die, die es noch werden wollen,
Damit auch unser CrossFit Programming weit über die Ländergrenzen hinaus nutzbar ist, haben wir uns auch hier für die international meist gesprochene Sprache Entschieden: Englisch!
Jeder, der regelmäßig CrossFit Classes besucht wird keine Probleme haben das Programm zu verstehen, auch wenn euer Englisch vielleicht nicht das Beste ist. Du glaubst es nicht? Dann probiere es risikofrei aus und teste unser Programm die ersten 2 Wochen kostenlos!
Dear Sleddog and those who want to become one,
please don't be surprised that everything below is in English. The language of our sport and the terminology have always been in English and are therefore internationally understandable. Thus CrossFit has become more successful across national borders, because no matter which box we go into, we understand what we have to do. So that our CrossFit Programming can also be used far beyond national borders, we have also decided on the most internationally spoken language: English!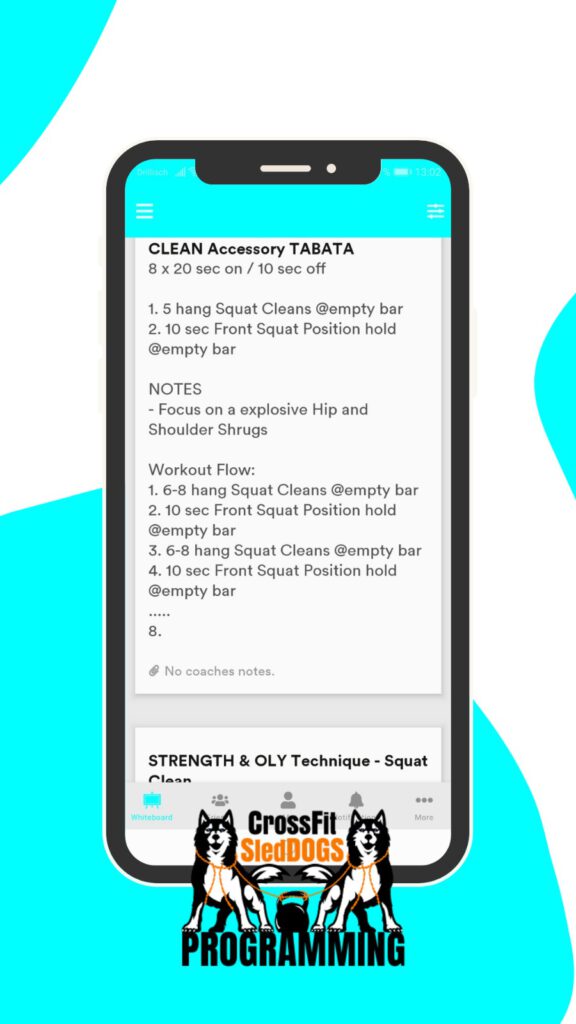 Koblenz is too far away and you can't train with us? Or do you want to continue your training at home, even if you cannot take part in classes?
Then join our pack ❤️ become a true Sleddog with our remote coaching programm and train at home or wherever you are!
5-Days-Trainingsplan via App
Scaling Options and No Equipment Versions
Track your progress and make notes
WhatsApp Group for more motivation and direct contact with coaches
2-weeks free trial then 35 € / Month, no risk! Cancel anytime!
We are waiting for you! ❤️ just send us a message and let's rock together